To:

The State Parliament of Victoria
HANGING ROCK FOR SALE - HAVE YOUR SAY
Macedon Ranges Shire Council has agreed to scrap the development plans for Hanging Rock. The State Government will provide $1 million for maintenance over four years, as well as introduce planning restrictions.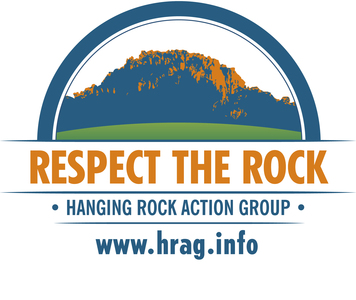 We the undersigned, as concerned patrons and supporters of Hanging Rock in the Macedon Ranges, formally and humbly bring to your attention the Macedon Ranges Shire Council's decision to invite private development to the Hanging Rock precinct whilst bypassing community consultation.
The Council, as Committee of Management and as stewards of Hanging Rock have a responsibility to the local community, to the hundreds of thousands of visitors from all over the world and to future generations to ensure the unique character and essence of Hanging Rock is preserved in perpetuity.
The petitioners therefore request that the State Parliament of Victoria:
1. Support the Hanging Rock Precinct's nomination to the Victorian Heritage Register, affording it the respect, recognition and protection it has long deserved
2. Appoint an independent Committee of Management to manage, govern and truly advocate for conservation of the Hanging Rock Precinct
3. Investigate whether the 2010 zoning amendment of Crown Allotments 7B, 7C, 7D, 7E Section 2 Parish of Newham to Public Park and Recreation Zone (PPRZ) was appropriate, and consider rezoning this area to Public Resource and Conservation Zone (PCRZ) as part of the Hanging Rock Reserve, as it is regarded and was originally intended when acquired by Council in 1990.
We ask for your assistance in delivering the best outcome for Hanging Rock.
Regards Luke Spielvogel & Hanging Rock Action Group
Why is this important?
Hanging Rock is a local and international icon of immense cultural, social, environmental and economic significance. From the Bushranger "Mad-Dog" Morgan, the countless picnics (some more successful than others), Leonard Cohen, Rod Stewart and the Boss, the Rock continues to reinvent itself into our communities folklore. On a clear day visitors to the Rock can be heard calling gleefully for our eternally lost "MIRANDA".
On the 28/8/2013 the Macedon Ranges Shire Council approved a motion (4 votes to 4 [on casting]), which was affirmed (5 to 4) on 4/9/2013 to invite private investment and development of 5.8 hectares of the Hanging Rock precinct, and to undertake additional related development and works.
The Council's resolution:
(a) bypasses the Council's own Community Consultation Framework, denying residents and stakeholders the opportunity to have their say
(b) directs the development to include (per the Hanging Rock Development and Investment Plan):
- a conference and function centre
- a 100 room accommodation facility
- a well-being centre and day spa
- an unspecified number of "Creek Apartments"
- a permanent stage and event structure
- yoga and adventure facilities on the Hanging Rock Reserve.
We have in good faith engaged with Council for six months since the original motion asking for due and proper process and encouraging community consultation. We have presented a petition of over 5,000 local signatories; we have found numerous inconsistencies in Council's data and serious issues with their business case, but our Council persists unabated.
The scope and scale of development proposed is not in keeping with the cultural heritage and environmental significance of Hanging Rock. The social, environmental and economic impacts on the greater Macedon Ranges region do not seem to have been fully investigated.
At the very least these issues deserve rigorous debate and the Macedon Ranges community, as well as all the patrons, visitors and supporters of Hanging Rock across the world deserve to be heard.
Thank you, and please help us have our say!