To:

Mr Craig Mcaulay, Assessment Manager, Brisbane City Council
NO 7 STOREY SKYSCRAPER IN PADDO!!!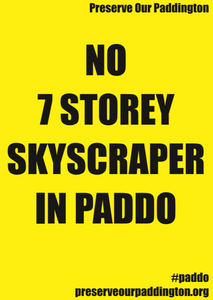 Dear Mr Craig Mcaulay,
Please find enclosed the details signed by concerned locals in reference to the proposed development on the corner of Latrobe and Given Terraces, Paddington (Application # A003678251), opposing the proposed development.
We, the signatories below, strongly oppose the development and call on you to stop it from going ahead as it currently stands.
Why is this important?