To:

SA Environment Minister & Federal Environment Minister
Save the Penguins of Lipson Island!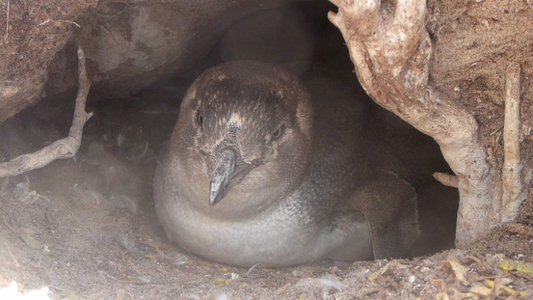 Dear Ministers,
We the undersigned are writing to urge you to ensure that the Port Spencer bulk commodities export port proposal is relocated away from Lipson Cove and Lipson Island Conservation Park, to a less environmentally sensitive area.
Centrex Metals, the Government of South Australia and more recently Peninsula Ports have shown disregard for the known (and unknown) environmental values of this iconic Eyre Peninsula destination by conducting inadequate biological surveys. The Lipson Cove and Lipson Island area is home to a variety of rare, vulnerable, and endangered species, and is also popular recreational destination for locals and tourists, as featured in the book 'Australia's 101 Best Beaches'. Little Blue Penguins and Hooded Plovers are among the resident species, while visitors include white-bellied sea eagles , southern right whales, fairy terns, bottlenose dolphins and Australian sealions. The lack of effort to date invested by past and present project owners in assessing the ecology of Lipson Island and its surrounding waters leave us with no confidence that the port's developers will prove to be responsible environmental managers of this important area.
The island (declared a conservation park in 1967) lies just 1 kilometre south of the project site on Eyre Peninsula's eastern coast and 1.4 kilometres from the proposed loading jetty where grain is intended to be loaded and exported. This will be the first and only industrial development in the area, bringing with it new impacts which include serious new noise and light pollution sources which are likely to disturb the roosting birds (Lipson Cove Management Plan, SA Department of Lands, 1988). Spilled grain is likely to entice more introduced species to the area, such as mice, rats and pigeons which can compete with penguins for burrows. In turn, feral predators including cats and foxes are likey to follow. Damage to seagrass habitat from seagrass shading and the introduction of invasive species translocated by international vessels are of further concern. We are also concerned about the cumulative impact of the project's shipping traffic when considered in association with similar developments planned for nearby Cape Hardy and Lucky Bay.
The contractor conducting the two consecutive days of surveys, Donato Environmental Services, detailed the seasonal bias and data deficiency of the surveys in Appendix J of the project's Public Environment Report. A detailed summary and analysis of this has been made and is available at http://cuttlefishcountry.com/2012/07/14/centrex-metals-port-spencer-development-puts-lipson-islands-little-blue-penguins-at-risk/ and we invite you to read it.
Ultimately, we believe Lipson Cove is an obviously inappropriate location for this proposed development. We urge you to take an appropriate stand on this matter, and insist that Peninsula Ports consider alternative locations away from Lipson Cove to avoid placing unneccessary and unreasonable new pressures on the ecology of Lipson Cove and Lipson Island.
Why is this important?
Lipson Island may be more important as a bird rookery than we know. While Centrex's public environment report predicted the colony to be in decline, that was misinformation based on a flawed assumption. It was reported elsewhere as "stable" although the species is generally believed to be in decline statewide. Better sites for future grain export exist, away from sensitive receptors like Lipson Island.
How it will be delivered
This petition will be delivered personally to Minister Speirs in Adelaide, and Minister Sussan Ley in Canberrra via post or email.