To:

The Hon John Barilaro MP, Minister for Regional NSW, Minister for Skills and Minister for Small Business
Support the Monaro Rail Trail campaign.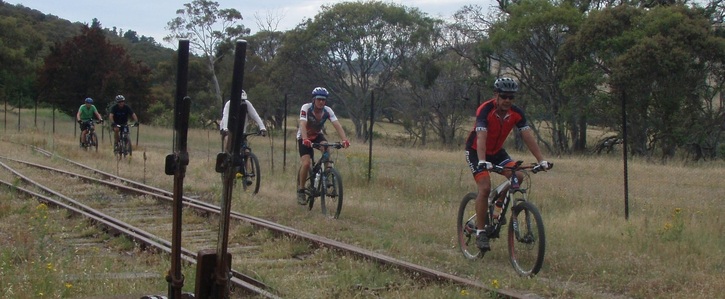 Dear Minister
We call upon you to support the Monaro Rail Trail campaign to develop a recreational corridor for cyclists, walkers and runners along the disused rail corridor from Queanbeyan to Bombala in the Monaro district.
As demonstrated by rail trails overseas and in other Australian states, development of the Monaro Rail Trail will bring many benefits. The rail corridor will remain a public asset, rail heritage and historical infrastructure will be used and maintained, small business in the villages and towns will receive a boost through increased tourism and the public will have new opportunities for healthy recreation.
Monaro Rail Trail association believes the proposal is of regional economic significance and merits support to establish the business case.
Why is this important?
It will make use of a disused public asset that was originally established to support economic development across the Monaro.
It will boost tourism to the region and will put tourists directly into each of the small villages of Michelago, Bredbo and Nimmitabel along the route and to the town of Cooma and particularly to Bombala at the southern end of the corridor. Existing business will benefit and new business opportunities with jobs will be created.
The tourism linked to the trail will help diversify the region's tourism and help offset potential downturns in winter sports tourism due to climate change.
Much of the rail infrastructure such as buildings and bridges remain in place but neglect is obvious and plans for demolition of one bridge have already been announced. These examples of rail history are important to Monaro residents and must be preserved. To use the assets as part of the recreational trail will ensure they are not lost.
This project has great implications for regional and local community health. Cyclists, walkers and runners as individuals and families are potential users and in need of outlets for healthy exercise. This rail trail will deliver that outlet and in a very safe off road environment.
The project is of regional significance. It involves the Queanbeyan Palerang and Snowy Monaro local councils and the ACT government and will be used by international, interstate and local residents.