To:

Prime Minister Scott Morrison
Geelong wants a Clean Recovery now!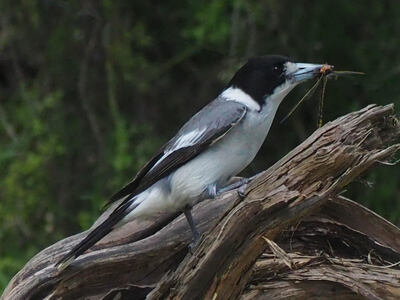 2020 has been a rough year for Australians. Bushfires choked our summer and now a global pandemic has left one in four Australians without reliable work.
We need a recovery that sets course for a bright future; creating jobs, boosting our economy and protecting our planet.
The Coronavirus taskforce wants us to be more reliant on gas for energy, subsidising new developments and massive pipelines. This would worsen the critically urgent problem we have with addressing Climate Change.
That's why we're asking PM Scott Morrison for a Clean Recovery, with five common-sense steps that will help create the future-proof jobs and safe climate we need:
⚡️ Make Australia a clean energy superpower
☀️ Repower businesses and households with solar
🏫 Upgrade public buildings and homes to be more energy efficient
🚗 Charge Australia's electric vehicle future
🌳 Create jobs in landscape management and rehabilitation
Will you join the call for clean, affordable energy and climate-friendly jobs?
Why is this important?
Aa a resident of the surfcoast, and a regular visitor to Victorian alpine forests, it has become clear to me lately that we are facing a climate crisis. Rising sea levels , global heating ,extreme weather events , massive bushfires, and other climate related events are sending us a clear message. We are facing an urgent, now or never crisis, and the Covid 19 pandemic presents ujs with a unique opportunity.
A Clean Recovery will make energy cleaner safer and cheaper, and create more jobs than dangerous fossil fuels like methane gas.
Australia can be a clean energy superpower, proudly exporting energy from our wind, waves and sun. We can power our businesses and homes with solar, make our houses more affordable and energy efficient, and restore the natural landscapes we love.
To make it a reality, we need widespread support from key politicians and community members across the country.
Sign the petition for clean, affordable energy and climate-friendly jobs for people across the country.