To:

Mr Robert Stokes MP, Minister for Planning and Public Places
Stop the Overdevelopment - Pagewood/Eastgardens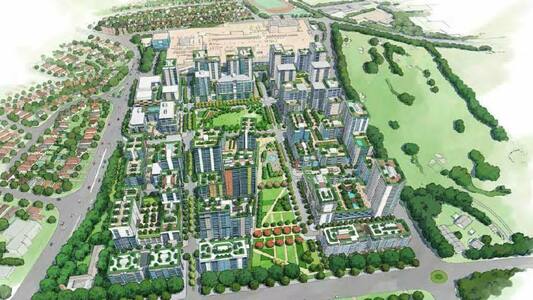 The Pagewood Green development is considered one of the largest residential developments in Australia and will include over 3000 units once completed. In the latest instalment (Stage 2), Meriton submitted a development application (DA) to Bayside Council in December 2020 proposing two towers reaching a height of 16 and 17 storeys containing 383 units.
We urge the Minister to:
a) Commission a study on the infrastructure, traffic and service impacts of this development
b) Put a halt to this development until infrastructure concerns are assessed and then addressed
c) Engage with the community's concerns about the scale of this development and overdevelopment in the broader area.
(d) Ensure developers are prevented from multiple revisions to plans that deviate from masterplans.
Why is this important?
This development will place unprecedented pressure on the Southeastern suburbs of Sydney as the growth of our community outpaces the roll out of infrastructure and services. We face a future perfect storm of congestion and worsening socio-economic outcomes with the Eastgardens development. One thing is clear: Meriton is creating a city of have and have nots.
We urge a halt to this development until the infrastructure and capacity issues are addressed.
The community has previously raised concerns with the rezoning of this site including:
• Excessive intensification of use of the site compared to existing planning controls;
• Excessive building height;
• Inadequate assessment of the transport impacts of the proposal; and
• Ambiguous commitment to the delivery of public open space.
With each planning approval we have seen significant modification from the original Pagewood Green master plan. The original proposal stated one-bed units would measure 65 sqm, two-bed 85 sqm and three-bed 110 sqm. However, Meriton reduced all three in size to 50 sqm, 75 sqm and 96 sqm respectively, even as they advertised the original sizes.
Although technically in the Bayside Local Government area, due to the site's close proximity to the Randwick Council Local Government area, residents are concerned about the significant increase in population, and the added demand this will place upon community facilities and services, open space and other physical and social assets within both Bayside and Randwick City, and the increased pressure on Sydney beaches.
A lot of the earlier forecasts of traffic and the provision of car parking were based on assumptions about the "potential extension of the light rail to the site - when there is no evidence to suggest this will ever occur. The South East Sydney Transport Strategy released late last year showed no signs that there was any planning for Bunnerong Road. And plans to extend Metro West (from Parramatta to the CBD) to the east and deliver a Metro to Maroubra Junction now won't happen until after 2041 if at all- more than 20 years away.
We ask the Government to intervene and halt any further approvals until there is an integrated planning approach to this development.
How it will be delivered
Meeting with relevant Ministers.