To:

Hindmarsh Shire Council
Jeparit Iconic Rail Bridge Petition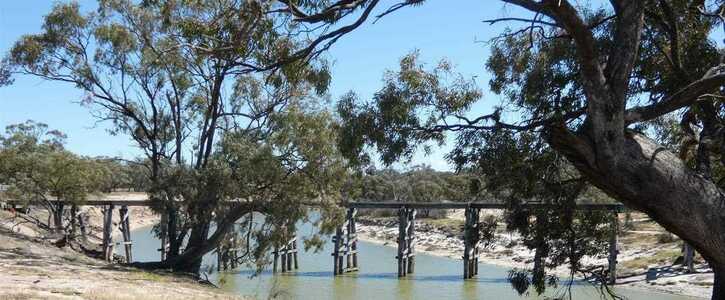 In 2013 The Hindmarsh Shire Council unanimously voted to approve the use of the Jeparit Rail Bridge as an integral part of the Wimmera River Discovery Trail. Joint funding was allocated for that specific purpose. Not to build a new walk over bridge next to it. This important landmark is the main feature of the Wimmera River Discovery trail between Dimboola and Lake Hindmarsh, as presented in the final report to the Hindmarsh Shire Council.
We the undersigned,
petition Hindmarsh Shire Council that the iconic Jeparit Railway bridge be refurbished as an integral part of the Wimmera River Discovery Trail. (As in the final report)
Why is this important?
Since 2013 the Hindmarsh Shire Council has agreed with the constituents of Hindmarsh Shire and surrounding areas that the approx 100yr old iconic railway bridge can be used for people to walk on to cross the Heritage Wimmera River in Jeparit as the main feature of the now named Wimmera River Discovery Trail.
Hindmarsh Shire Council announced they had been allocated funding for refurbishment of the iconic railway bridge as the main investment, as well as funding to commence the trail from 4 Mile Beach at Lake Hindmarsh (the largest inland fresh water lake in Victoria) and along the Wimmera River banks to Dimboola.
However, Hindmarsh Shire Council in 2020-2021 voted to erect a new bridge at various locations along the Wimmera River because the railway bridge could not be used for people to walk over, with no consultation with constituents.
But the engineer report for the railway bridge found that although the bridge could no longer support a train, it can support foot traffic and can be refurbished for that specific purpose (a community member has the engineer report due to her applying for the report under freedom of information).
The Victorian Government voted for this railway bridge to be built in approx 1905. It is in great condition compared to other old bridges in the area.
By refurbishing the railway bridge we are ensuring that our historic iconic bridge is preserved and valued as a part of our unique history for the area as well as a great tourism asset.
This historic bridge is an asset that Hindmarsh Shire Council should continue to invest in because refurbishing this bridge will have not just a healthy economic return but will also have health benefits for the community as a whole.
When our historic places are undervalued and disrespected, Hindmarsh Shire Council are perceived as undervaluing and disrespecting their constituents, especially us in Jeparit.
We do not want or need a bling new bridge.
We want and need to have our iconic railway bridge refurbished as planned and decided from conception between Hindmarsh Shire Council and its constituents.
How it will be delivered
We will email all online petition signatures and paper petitions , due to Covid restrictions, to Hindmarsh Shire Council, hold a press conference and send our paper/online petition signatures that are distributed around the towns of the area also to our local National representatives.